There is nothing like the pride that comes with having a beautiful landscape design in your own yard, or business! As a matter of fact, this has been going on for centuries, with one of the earliest, thought to be the "Hanging Gardens of Babylon". Many of the ancient castles in Europe have beautifully landscaped gardens of topiary, herbs, bushes, and gorgeous heirloom roses, with some of them still thriving.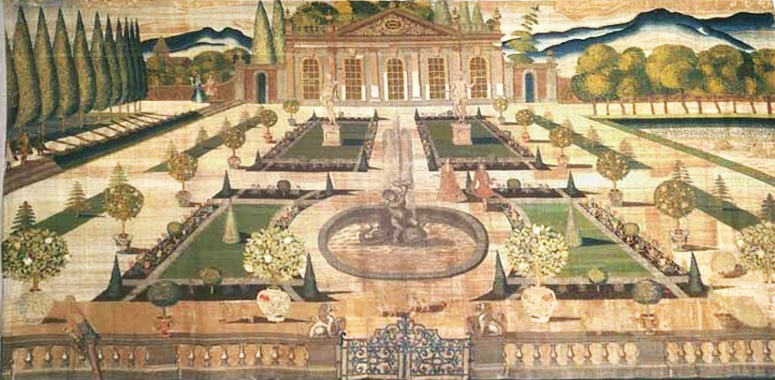 When it comes to America, the famous landscape design artist is none other than Frederick Law Olmstead. He is responsible for creating multifunctional Central Park in New York City. It is an oasis in a concrete jungle for residents to get away from all the hustle and bustle of the city, without having to travel far. It was quite a challenge, but a huge success. Seeing all this history of landscape has invoked the inner creativity of many.
What is it that you wish to accomplish? Do you want to have a quaint English cottage look, complete with heirloom roses, perennial and annual garden beds? Or do you prefer a more formal look with symmetrical, and geometric shapes? Perhaps you like the appeal of a natural garden with wildflowers. All and any of this can be achieved with some thorough research and implementation.
It is not as easy as it may look. Holes cannot be dug, and plants plopped in. There is soil preparation, as well as proper drainage. Most people don't mind learning by trial and error, how else can you learn, right? If you don't have the time to invest in landscaping, you can hire professionals who do. They know all about soil, and what plants do well and where.
Landscape professionals are "just that" professionals. They can help you with problem areas like hills, rocks, and drainage. Sometimes it involves building retaining walls, which will create more usable recreational space or garden area. They may have to add lots of soil to raise the land for drainage or add nutrients to your property.
After the land is finally prepared, then the actual design and planting can take place. Landscapers also know what plants will do best in your area. You may want tropical plants, but if you live in the North, this is not feasible, unless you add a sunroom, which is also possible. If you are looking for an all-natural look, this can be achieved as well. Placing native flowers around trees, or rocks can be made to look like they were there all along.
Of course, gardens of all kinds can be planted all around your property, however, it must look natural and uniform, so as to flow into one another. For example, if you have a wooded backyard, it can be native plants sprinkled around, then a walkway can lead you around the side of your home, to a formal herb garden with geometric design. Another area of the yard can hold a secret garden that has an old English cottage appeal to it.
The home is a haven to come home to after a hard day's work. Why not take advantage of it, and keep adding a little oasis of your own. It can be a pond with or without fish, a hammock area tucked in the trees, a tea garden area, or even a "zen" garden to scratch away your frustrations. Whatever it is, make sure to plan it out and also be patient, it will come together and make you happy! Using a landscaper makes it happen faster, and easier for the homeowner!